Since the financial crisis onwards, two activities have been on the agenda for small and large companies: reducing costs and making production processes more efficient.
Aiming towards this goal of optimization while coping with the challenges of digitisation is not easy. IT assets are getting more and more attention from businesses, but at the same time, business requires them to be flexible, functional and cost-effective.
So how do we obtain all these? Outsourcing of your data centre is certainly the first step. The growth of colocation systems testifies to the increasing awareness of its benefits.
Why outsource the data centre?
Technology can revolutionize our lives, from simple daily activities to business models, as well as the strategic choices of companies.
However, IT is often seen as a support function and generally, only few people worry about the functioning of the infrastructures that enable many of our actions. Think about it: everyone in the company, from the CEO up to the intern, only thinks about core business activities and rarely pays any serious thought to the IT infrastructure behind them unless they explicitly affect these activities.
Outsourcing data centres allows greater flexibility for your organisation by making the infrastructure better able to respond to business needs.
Finally, outsourcing allows you to rely on the professionalism of a qualified colocator, eliminating any problems that come with minimising your IT team.
The four virtues of outsourcing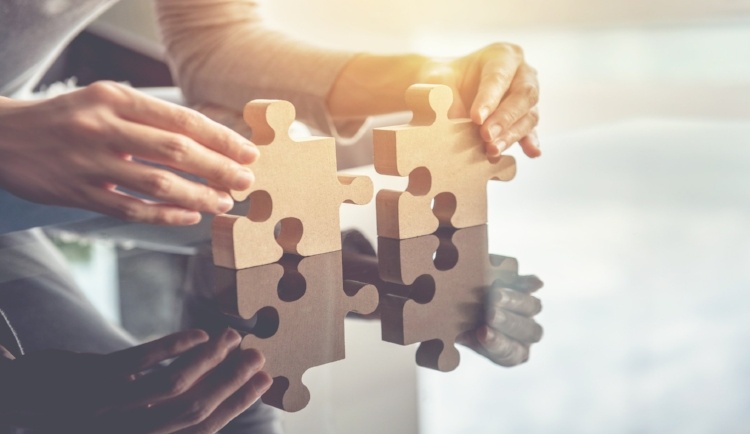 Many companies still consider their data as a proprietary asset to be closely guarded; they see outsourcing, or more generally the migration of data to the Cloud, as a risk in terms of security and loss of control over their data. Nothing could be further from the truth.
Relying on a service provider doesn't just reduce operating and infrastructure costs. It also opens up new opportunities in improving scalability and compliance with regulatory standards. Let's summarize the advantages here in four concepts:
Flexibility: It's understandable how being colocated in a larger data centre allows more flexible management of resources, both in terms of growth as well as reducing the infrastructure to manage. This means greater scalability and more possibilities to synergise with other partners.
Credibility: Organisations that rely upon data centre outsourcing can take advantage of the higher skills in the sector and thereby improve their credibility. Through this, even small and medium enterprises can obtain better credibility with their data management.
Business Continuity: a smaller, in-house data storage system will probably be riskier and less able to react to any unforeseen events. More and more companies are realizing how important it is to guarantee business continuity. On the other hand, service providers continuously work towards improving their capabilities over the years while maintaining lower costs than those incurred by in-house management.
Compliance with security and privacy standards: Contrary to misconceptions, outsourcing doesn't increase the risk of noncompliance with the law. Relying on a certified provider is actually the easiest way to avoid penalties. Consider for example the ANSI TIA-942: 2012 standard - Telecommunications Infrastructure Standard for Data Centers. This standard defines the terms of data security and privacy of information. These are certainly the types of regulations that service providers and their industry professionals are always updated with.
Benefits for small and medium-sized companies
As we have seen, outsourcing doesn't necessarily substitute private infrastructures. Even then, it brings plenty of benefits both in terms of costs and in terms of strategic business impact.
This can be felt even more by small and medium enterprises (SME) that are sometimes limited in technological resources and skills and often struggle to keep up-to-date on market developments.
Being able to access systems that are constantly kept updated reduces operating costs and initial investments. Take advantage of highly professional services is, therefore, an opportunity not to be missed for SMEs.
Switching to outsourced data centres will be a pivotal decision for SMEs as it will allow them to adapt more quickly to market changes, and reduce risks of data management and regulatory noncompliance.