Pure carrier-neutral colocation
Interconnected to the major Swiss and Italian internet hubs, our own Tier III datacenter, ISO 27001 certified, is operated within our headquarters located in Morbio Inferiore (Southern Switzerland, 40 min from Milan).

Our (carrier-neutral) colocation offer, aimed at companies characterized by vital digital assets and institutional clients, features shared and private dataroom areas, completely empty or pre-arranged with rack cabinets ready to accommodate your mission-critical ICT infrastructure, starting from 1 rack cabinet (we rely on our partners for single rack unit/server housing).

Choose the space you prefer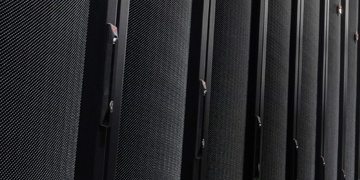 19" rack unit
Each Rack 42U measures 600x1070mm and is equipped with independent dual input power, energy monitoring via PDU, key lock on the single rack cabinet and customizable components. This flexible solution is useful for those needing a standard accommodation, quick outsourcing and costs reduction.
Private cage
Anyone who wants to take advantage of shared costs without giving up having a dedicated area can opt for a private cage. This solution, which has an extension starting from 40sqm., allows greater security on groups of racks, has flexible layout dimensions, is equipped with modular scalability and provides exclusive electronic access.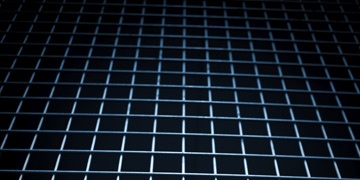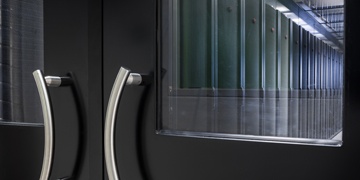 Private suite
Fully private room in a segregated area with an independent fire safety system, designed with a modular layout for each customer's needs along with planning advice and support provided directly by Swisscolocation. This is our suite for private business data centres, a real exclusive boutique to be accessed through flexible financing options. The availability for this solution is guaranteed within 3 months from the approval of the project.
What does our service include?
All areas of your data centre in Switzerland can only be accessed through secured multi-level steps, from biometric control to electronic badges.
Our automation system allows you to have complete control over your data centre. Next to the machine rooms, we provide shared offices and preparation areas for your technicians. "Remote hands" or "Eyes on demand" allow you a complete control of operations even if you are not physically in place.
Power and connectivity are included.
Our partner services
Data centre assessment, data centre evolution roadmap, migration project planning and execution and managed cloud services: these are the four services that are offered through our experienced and reliable partners.
Data centre assessment

360-degree evaluation of the data centre with an associated risk analysis
Data centre evolution roadmap

Development of an evolutionary roadmap starting from a study of the current situation
Migration project planning and execution

Development of the migration plan, including execution and delivery
Managed cloud services

Managed connectivity & networking solutions