What does outsourcing mean?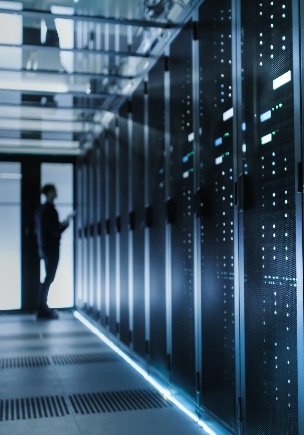 Most Italian companies, especially smaller ones, continue to think of data centers as property, something to be held onto which resides within their own premises. In reality, a data center is one of many services that can be outsourced by entrusting certified and competent professionals in the field. Choosing to outsource your data center means freeing up IT staff (which is often scarce in small to medium-sized companies) from complicated infrastructure management. This ensures a greater focus on supporting the business. The benefits are numerous, and include lower costs, greater flexibility, physical security and safety from cyber-attacks.
The outsourcing service provider is essentially offering storage space for rent. Therefore, compared to the proprietary construction of a data infrastructure, there is one fundamental difference: the inherent mindset shifts from an investment strategy to a rental one.
The increased flexibility with respect to a company's strategic choices is immediate.It's easy to increase or decrease storage space according to specific needs, while also having the support of professionals who manage the technical, legal and IT aspects. Many other benefits are included, such as being able to stay up-to-date from a technological perspective, avoiding the risk of obsolescence and insufficient maintenance. These easily avoidable problems are common in many companies who maintain their own data centers.