The benefits of Your Data Center in Switzerland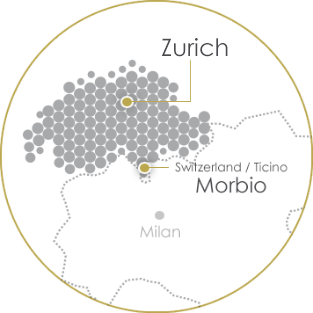 Strategically located
Located in Morbio Inferiore (Ticino, Southern Switzerland), our Data Center and headquarters is only 25 km far away from Lugano, 2 km from the border with Italy in Chiasso and 50 km from Milan.
From the highway exit of Chiasso (A2/E35), it takes just 2 minutes to reach the building. From the closest airports Milano-Malpensa and Lugano-Agno, we can be reached in just 45 and 25 minutes by car.
Delocalized options are available through our partners in Greater Zurich area and Northern Italy.
A unique building, designed to be a Data Center
Our Morbio facility is synonymous of operational excellence, it has served Swiss and international banking institutions for 20 years. The building has been designed and built exclusively for Data Center activities. This makes it a dedicated structure, unique in Southern Switzerland.
Thanks to a recent investment in state-of-the-art technology and infrastructure, it ensures the highest industry standards for the coming years. We are engaged in a long-term mission.